About Sea Blade Boats
Homegrown, sustainable boatbuilding.
Innovators, Disruptors, Designers, Builders
Sea Blade's team is committed to inventing, creating, and building. We strive to disrupt traditional technologies and make them better.
Proudly founded and family-operated here in Hawaii, Sea Blade Boats has a hard-working, capable culture of local craftspeople who build boats that are unmatched in quality among any in the world.
More than building boats, Sea Blade's team strives to sustain the art, craft and science of boat design, research, development and boatbuilding in Hawaii. Through our process of bringing boats from concept to reality, we provide meaningful professional and trade careers for our future generations.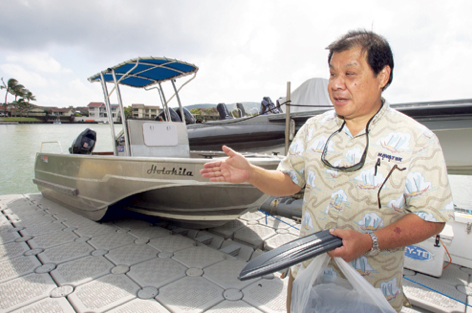 Sea Blade Boats was founded by Steven Loui, a longtime innovator in the marine industry. As a child, Steven developed his boat obsession in Hawaii while working alongside his father, Fred Loui, founder of Pacific Marine & Supply. After earning a Stanford degree, Steven returned to his home and began applying his engineering education to Hawaiian vessels. His innovative and award-winning SWATH dinner cruise vessels became known worldwide for their exceptionally stable ride. Steven took his achievement in SWATH and lifting body ships and applied it to small boats in the hopes of sustaining the art of boat building and making Hawaii's rough waters more accessible to everyone.
Learn More About Sea Blade Boats
Talk to us about your own vision and projects. Reach out to the team at Sea Blade Boats.